There are various types of green roofs, what are the differences in maintenance?
Various types of green roof systems are offered on our website. The 3-part sedum roll systems are available in three variants. These mats have their own instructions when it comes to maintenance. Read more about the maintenance of a sedum roof and the biodiverse roof below.
Maintenance of a sedum roof
A traditional sedum green roof is relatively low maintenance. However, the roof cannot be completely maintained without maintenance. Think of removing blown weeds a few times a year. But fertilizing is also part of this.
1. Roof inspection
You should inspect the sedum roof at least twice a year for blown weeds and get rid of this unwanted vegetation. You can walk on the roof without any problems, the plants are strong enough to survive.
2. Fertilisation
Fertilisation is also required every two years. The best moments to do this are in late April and early September. This fertilisation ensures an even nutrient supply. This keeps the plants healthy and strong. Marvy Green sells organic fertilizers. The 5 kilogram buckets are sufficient for 100 m2 of sedum.
3. Watering
Only in very dry weather conditions is it necessary to provide the sedum roof with extra water. Under normal circumstances, the roof does not require additional water.
Maintenance of a biodiverse roof
Biodiverse roofs require a little more maintenance than the sedum roof. To keep the appearance of these roofs optimal, the roofs require annual maintenance. The information below applies to the Wildflower mat and the Bees & Butterfly mat.
1. Water and nutrition
In principle, the biodiverse roof does not require additional water or nutrients. This affects the natural balance of the plants on the roof. Adding extra nutrients will only encourage overgrowth of grasses. You want to avoid this because these can crowd out the desired native plants. However, as with the sedum roof, it is necessary to water extra in very dry conditions. To do this, maintain at least one hour of irrigation per week.
2. Cutting
You can influence the composition of the plants and flowers on the biodiverse roof by mowing. Preferably you leave the roof untouched, from December to July. Mowing in autumn is recommended to maintain the vegetation. Because most bees have completed their life cycle in September, this is the most suitable month. Mowing once more in summer is optional. If you choose this, the best time is mid-June. This reduces the vigour of the grasses and gives the wildflowers a better chance to bloom. The first year after installation, it is recommended to mow every two years. Both in June and September. It is desirable to mow in phases for the (useful) animal species present on the roof. Leave at least 15 to 30 per cent of the total surface untouched at a time. The remaining part can be mowed two to three weeks later.
3. Cutting height
The first time you mow, the target height is 5 to 7.5 centimetres. The cutting height may be lower in subsequent times. Many mowers have difficulty with long grass, a brushcutter is suitable for small roofs. Bar cutters or multi-wheel brush cutters can be used for larger areas. Remove the trimmed greenery from the roof within four days of mowing the roof to reduce excess nutrients.
Met het 3-delige sedumrolsysteem kun je jouw groene dak op maat zelfstandig aanleggen. Je kunt kiezen uit een drietal verschillende sedum matten: standaard sedummix mat, wildbloemen mat en bijen en vlinders mat.
Sedummix mat (standaard, meest verkocht): één tot drie keer per jaar bemesten.
Wildbloemen mat (wildbloemen en siergrassen): één tot twee keer per jaar maaien en bemesten.
Bijen en vlinders mat (siergrassen, vaste planten en kruiden): één tot drie keer per jaar bemesten.
Onderstaande tool adviseert je over de hoeveelheid sedum, substraat, drainage en grind die benodigd is voor jou dak. Kies welk oppervlak je wil bedekken met sedum (het groendak oppervlak) en houd daarbij rekening dat je in ieder geval 10cm ruimte over laat tussen de dakrand en de sedumrollen om grind neer te kunnen leggen voor een goede afwatering en een mooi eindresultaat.
Je kunt hieronder ook aangeven wat jouw voorkeursdatum voor levering is. Houd er rekening mee dat bezorging over het algemeen plaatsvindt op donderdag en vrijdag en dat er achter de schermen minimaal 3 werkdagen benodigd zijn om de order voor te bereiden.
Bestel direct of vraag een offerte aan.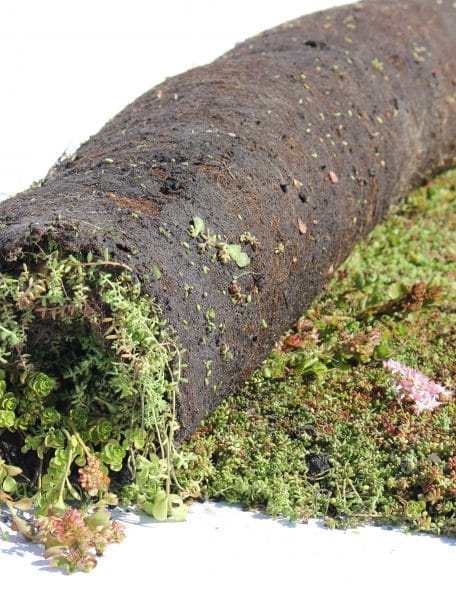 Groendak 3delig sedumrolsysteem
Wil jij graag jouw dak vergroenen? Met deze sedumtrays is het zo gepiept! De trays zijn per stuk te bestellen en je kunt deze zelfstandig op jouw dak leggen. Wanneer de trays worden geleverd zijn deze al voor minimaal 95% begroeid met sedum, zo heb je direct een mooi groen resultaat.
Een pakket samenstellen
Met de tool hieronder stel je jouw groendak pakket samen. Op basis van het oppervlak van jouw dak waar je trays wil hebben. Houd hierbij rekening dat je minimaal 10 cm ruimte laat om grind tussen de trays en de dakrand neer te leggen voor een goede afwatering en een mooie afwerking. De tool berekent voor je hoeveel trays en grind benodigd zijn. Daarnaast kun je eenvoudig aangeven of je een beschermdoek wilt (om tussen de cassette en het grind en jouw dak te plaatsen om de dakbedekking te beschermen) en of je sedumvoeding wilt toevoegen.
Bestel direct of vraag een offerte aan.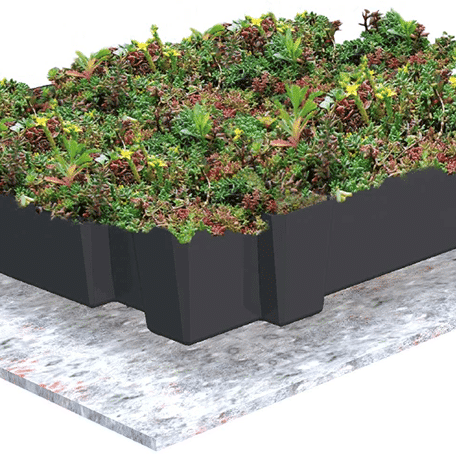 Groendak Cassette Systeem
Een groendak vraagt minimaal onderhoud, maar het is goed om deze wel één tot drie keer per jaar te bemesten. Sedum Nutrition is organische meststof die ervoor zorgt dat het wortelgestel van de sedumplanten wordt versterkt en daarmee ook de weerstand van de planten. Ook zorgt de mest voor een verbetering van de bodem en een uitgebalanceerde substraatlaag.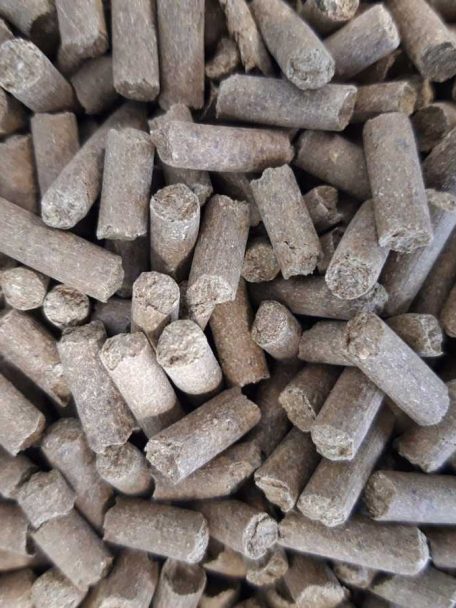 Sedum Nutrition
€42,95

see products