Which plants are safe?
Some plants are (slightly) toxic to pets and small children. Cats, in particular, find it tempting to gnaw on plants and of course you want to prevent them from getting sick. Marvy Green sells a number of indoor plants that are not harmful to animals or children and which you can therefore place in your home with confidence.
Rhapis Excelsa
Due to its recognizable trunk, the Rhapis Excelsa is also called Bamboo Palm or Stick Palm. The plant is perfectly suited for offices or rooms with less light, as it can tolerate being placed further away from a window.
Kentia Palm
The Kentia palm has long green leaves and has a high ornamental value. Because the plant is fairly easy to maintain, this plant is also a popular office plant and can also be placed in houses where less light is possible. It is one of the strongest palm species.
Asplenium Parvati
Because the Asplenium Parvati can withstand moisture very well, it is possible to place this plant in the bathroom. If you decide not to do this, keep in mind that it, like other ferns, needs a lot of water to maintain a well-moist soil. The Asplenium is a fern with beautiful dark green and slightly shiny leaves.
Areca Palm
Especially the Areca Palm is very attractive for cats to sink their teeth. This palm, also known as Golden Palm, has a feather-shaped leaf in light green colour. Preferably, this plant is watered weekly and will then grow taller quickly!
Looking for more information about these plants? Check out the product overview.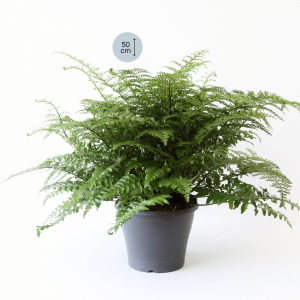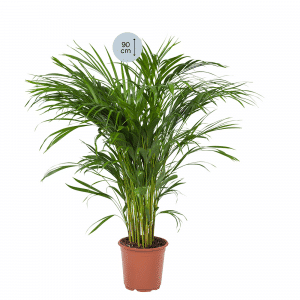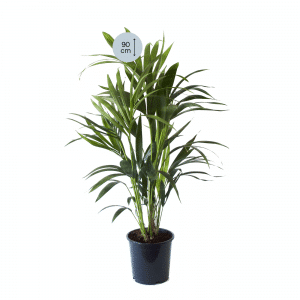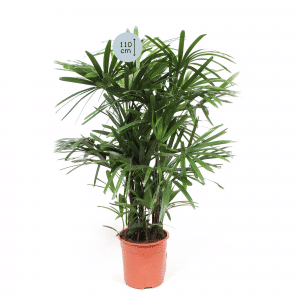 Vorige
Volgende

Shop 'pet proof'