What is a tree fence?
A tree fence is the – often bare – area around a tree. Despite the fact that trees add a lot of greenery to the city, the experience at street level is often not that green at all! This is because the tree mirrors themselves are often not dressed.
Tree fences are helpful for the tree, as it ensures that the tree gets enough air and water. Planting a tree fence is an easy way to brighten up the streetscape.
What plants are suitable for a tree fence?
When planting a tree fence, it is good to pay attention to which type of plants are suitable for this. An important aspect is, for example, that the roots of these plants do not require too much space. In addition, in some cases, it can also be inconvenient if the plants in the tree fence grow too high and cause a nuisance on the street or parking lots.
Marvy Green's tree fence package takes this into account. The plants are about 20 to a maximum of 40 centimetres high and can grow well while there is less space available. All you need to know is the location of the tree (fence) and you can get started right away!
In addition, these plants are also biological and native.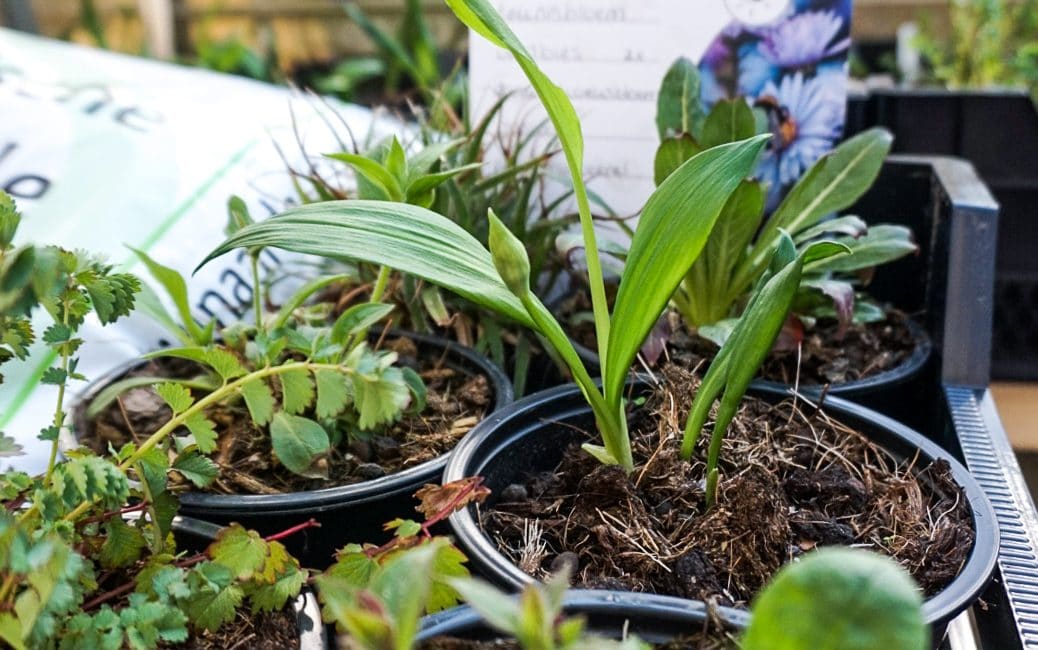 Planting a tree fence
Suppose you would like to get started with a tree fence in your area. How do you work then?
Prepare the soil
The soil in a tree fence is depleted and contains few nutrients. Add a layer of compost — and possibly soil — to the tree level before planting. Avoid raising directly against the trunk and limit it to maximum centimetres.
2. Placing plants
Planting a tree fence is sometimes a challenge. Pay close attention to the tree roots – or other obstacles like cables and sewer pipes – when you start digging.
Dig a maximum of 20 centimetres deep and try to damage the roots as little as possible. Do you have naturalizing bulbs? These must be planted at a specific time, we advise you about this.
3. Make sure you have enough water
The plants in this pack are native. This means that they thrive in our climate. Nevertheless, it is good to keep an eye on – especially in the beginning – that the plants are getting enough water. When the plants have found their way, this is ultimately less necessary.
4. Maintain your garden
If you want your tree fence to last for a long time, it is good to add fertilizer/compost once per season – for example at the end of April. Keep your garden tidy by pulling weeds and removing waste.
Do not forget to register your tree fence with the municipality. They call this 'adopting'. By adopting a tree fence, the municipality removes that mirror from their maintenance round and you prevent your beautiful plants from being (accidentally) tossed over.
Adopteer een boomspiegel in jouw buurt en fleur deze op met dit biologische, winterharde, planten en bloemenpakket. Kies hieronder het juiste pakket door de standplaats van jouw boomspiegel te selecteren. Eén pakket is goed voor één vierkante meter boomspiegel en inclusief biologische compost.
Zon – op het zuiden – gemiddeld 7u zon per dag
Halfschaduw – op het westen of oosten – gemiddeld 5u zon per dag
Schaduw – op het noorden – gemiddeld 3u zon per dag
Groeihoogte: tussen 20 en 50cm.
Bestel nu jouw pakket en maak een afspraak om het op te halen in onze winkel in Rotterdam of laat het bezorgen met een fietskoerier.



Boomspiegel pakket biologisch & inheems
€37,50
Dit (on)kruiden zaden zakje is goed voor 1m2 meer groen op je balkon, in je tuin of een 'wilder leven'. Zaai, oogst, droog en geniet van je eigen Wilder Land thee blend.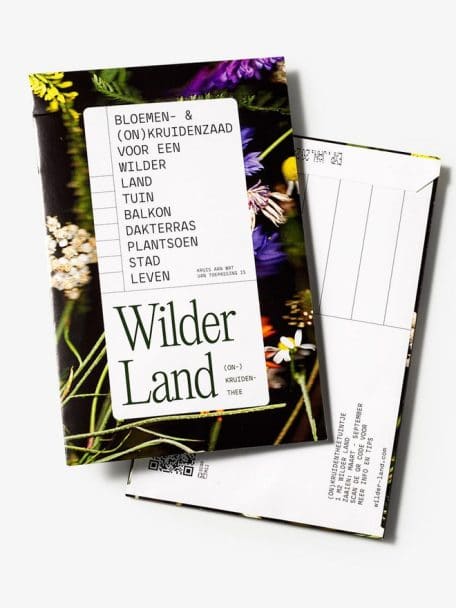 Zadenmix (on)kruidenthee Wilder land
€3,50
Imheemse zaden zijn belangrijk voor de biodiversiteit in Nederland – en het herstel hiervan. Deze zadenzakjes bevatten zaden van inheemse bloemen en zijn gifvrij. Met één zadenzakje kun je ongeveer 1 vierkante meter bloempracht maken. Kies hieronder jouw voorkeursmix. Ga je voor 'Bloempracht in je boomspiegel' of 'Ecobombs' speciaal voor vlinders en wilde bijen.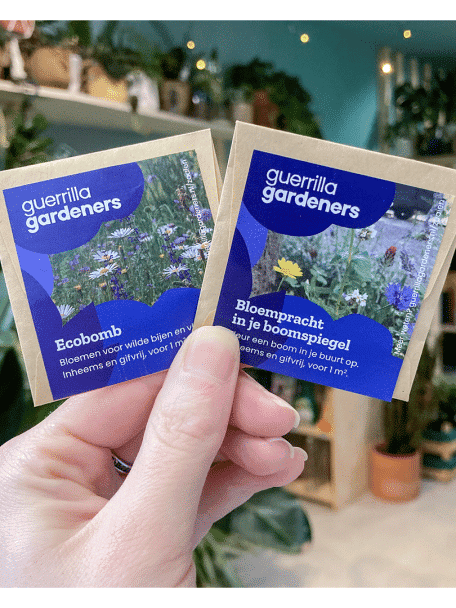 Inheemse zaden Guerrilla Gardeners
€2,50

view products