Why would you want to plant a tree pit?
Compared to other European countries, the biodiversity in the Netherlands is in a very bad shape. It is estimated that only 15 percent of the original biodiversity remains. In the Netherlands, about 80 percent of native plant species are pollinated by insects. Without bees, only grasses and other plants that are pollinated by the wind remain in our landscape. That looks boring. But more importantly: the ecosystem of connected plants and animals is collapsing.
Ecologists calculated that if we design 15 percent of a city as a suitable place for insects and other animals, many species can survive. A good reason to transform a bare tree pit into a green flower oasis!
Another important reason is that plants in a tree pit retain (more) moisture and thus protect the tree against extreme heat. In addition, gardening in public space ensures encounters and you get to know your neighborhood much better.
"I have been living in my house in Rotterdam for 5 years, but since I have been gardening a lot on the street for the past two years, I know almost the entire street. I didn't really know anyone before, but now they even throw me a party every now and then".
If you pay attention you will see that there are different types of tree pits. Do you have a bare tree pit in mind? Then check whether it is really suitable for a garden via the Guerilla Gardeners tree pit test.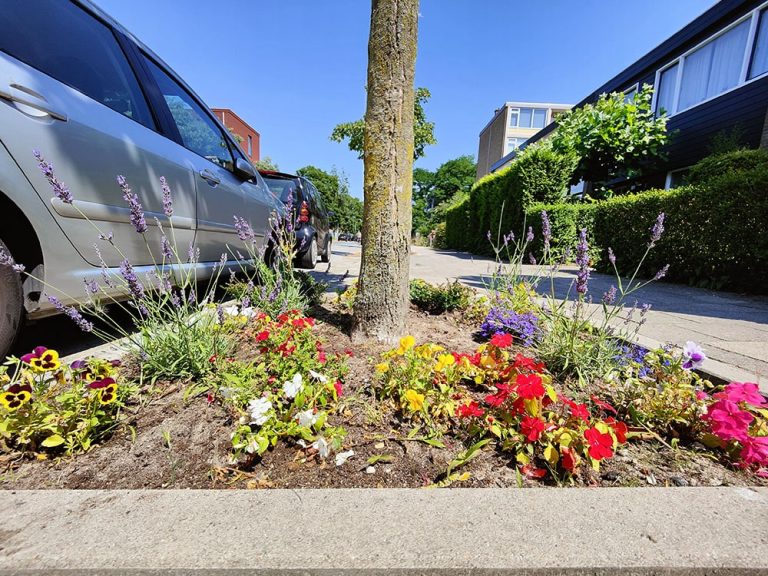 Gardening in a public space
When you garden in public space you have to deal with all kinds of threats; people picking flowers, trampling your plants, rubbish or municipal gardenworkers. This makes it a challenge to keep your tree garden as beautiful as possible.
In many municipalities you can therefore adopt the tree pit so that this tree pit is removed from municipal policy. In Rotterdam you can do this via:
Tips for biodiversity in your guerrilla garden
Wilderness and management
The gardens with a mix of naturalization and management have the greatest biodiversity.
Native
Many wild bees have a specific preference for certain types of native plants.
Non-Toxic
Pesticides are a reason for the decline of biodiversity. Choose non-toxic seeds and plants, i.e. organic (or unsprayed).
Start with a tree pit package
The plants in the Marvy Green tree pit package grow to a height of about 20 to a maximum of 40 centimeters and can grow well while there is less space available. All you need to know is which orientation the tree (pit) has and you can get started right away! Of course, the package only contains organic and native plants.
Lots of success and fun!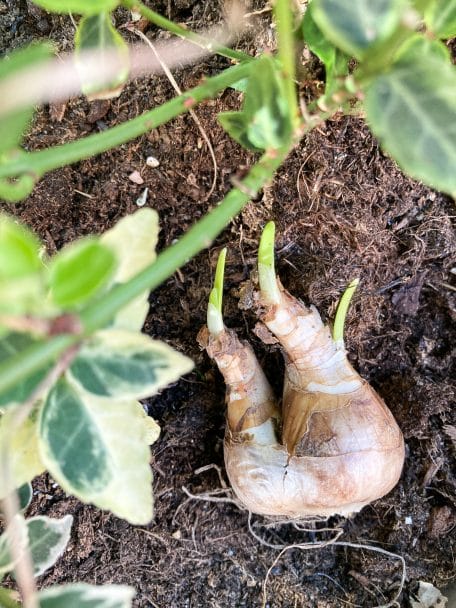 Are you the woman/man with a plan? These organic Daffodils are 'in green', which means that they have already sprouted....