A tree pit is the – often bare – piece around a tree. Despite the fact that trees add a lot of greenery to the city, the experience at street level is often not that green at all! This is because the tree pits themselves are often not dressed.
Tree pits are useful for the tree as they ensure that the tree gets enough air and water. By planting a tree pit, the street scene can be brightened up in an easy way.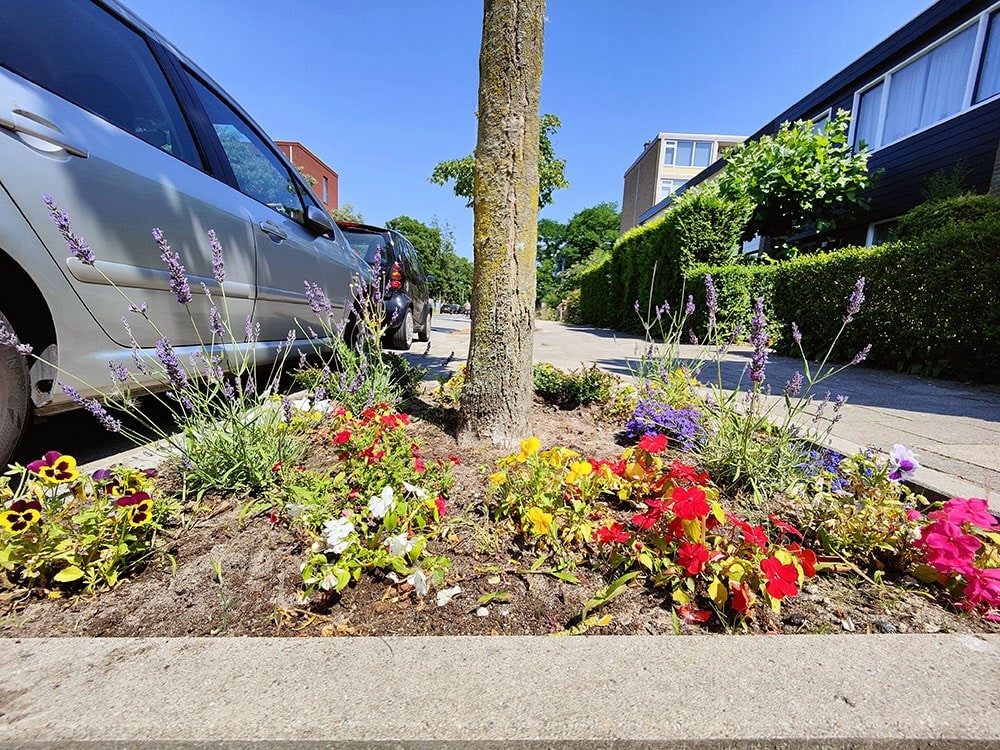 How do you get started with planting a tree pit?
Once you have read the other wiki's about why you should plant a tree mirror and what suitable plants are, you can finally put this into practice!
Prepare the bottom

The soil in a tree pit is depleted and low in nutrients. The first step is therefore to make your tree pit suitable for planting. Scoop out the top layer of soil and fill the tree pit with good garden soil or compost.

Place plants

Be careful when digging holes for your plants. Pay close attention to tree roots or other obstacles such as cables and sewer pipes. Tree roots thicker than 2 cm are best left in place. Dig further to a maximum of 20 centimeters deep.
Do you have flower bulbs? These must be planted at a specific time. You can always contact us for advice.
Raise up the soil to a maximum of 5 cm, because the tree roots also need oxygen. Too much soil on top of the roots is like a suffocating blanket. Also avoid raising directly against and around the trunk. This prevents the bark from rotting and making the tree vulnerable to pests and diseases.

Make sure you have enough water

The plants in our tree pit package are native. This means that they thrive in our climate. Nevertheless, it is good – especially in the beginning – to keep an eye on the moister level of the ground. When the plants have found their way, this is ultimately less necessary.

Maintain your garden

If you want your tree pit to last a long time, it is good to add food/compost once per season – for example at the end of April. Keep your garden tidy by weeding and removing rubbish.
In this video by guerrilla gardeners you can see how Natasja creates a tree mirror garden.
Additional soil improver tips
– Also throw your garden waste, branches and leaves on it. Worms and woodlice clean the ground again.
– Add coffee grounds, pieces of banana peel or egg shells to the ground. You will enjoy this throughout the year because it retains the moisture better.
-To improve the soil you can also add a layer of mulch (semi-rotted leaves, shredded grass or plants you have weeded), up to 5 centimeters.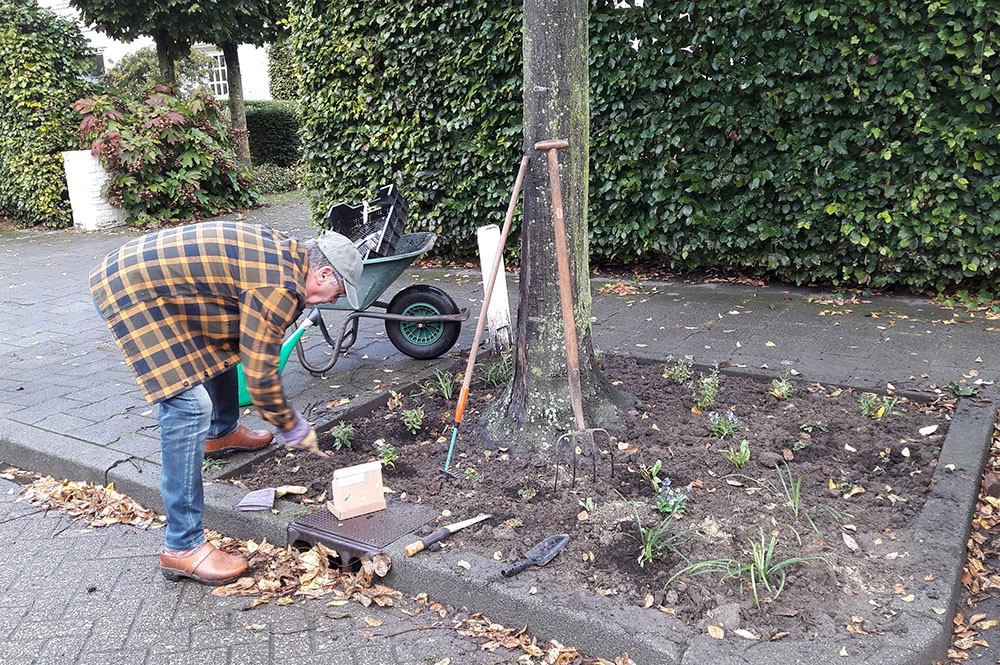 Don't forget to register your tree pit with the municipality! They call this 'adopting'. By adopting a tree pit, the municipality removes that mirror from their maintenance round and you prevent your beautiful plants from being (accidentally) pulled out.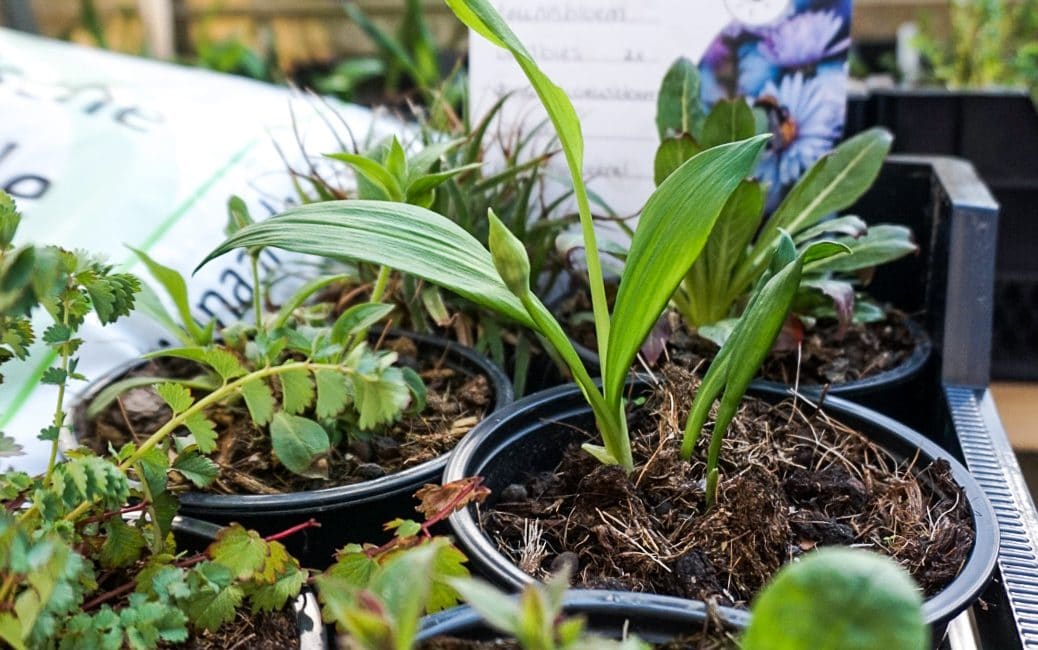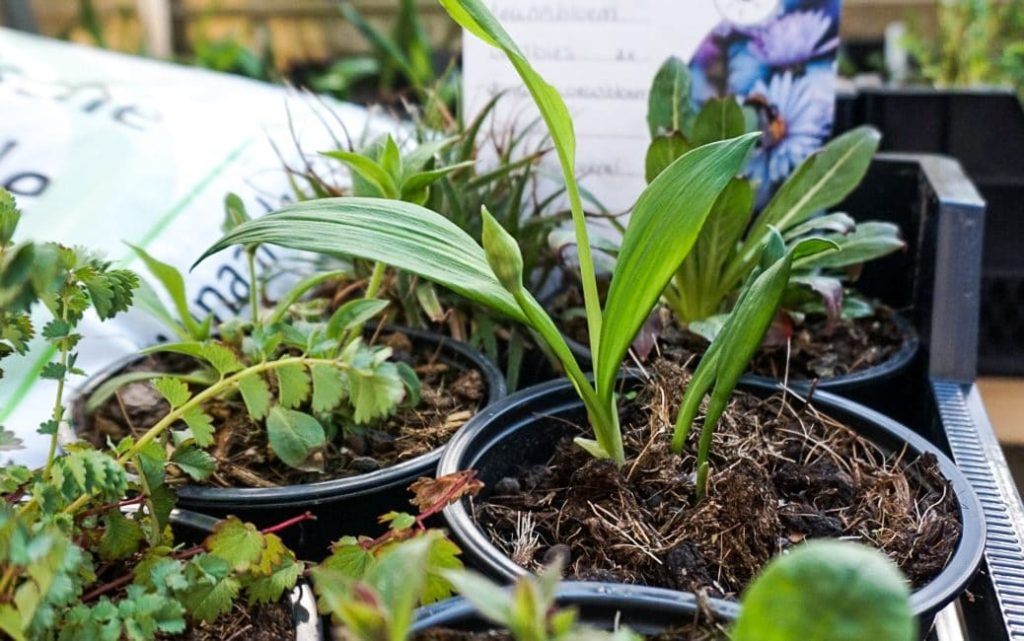 Adopt a tree pit in your neighborhood and brighten it up with our organic and hardy tree pit package! Choose the right package below by selecting the location of your tree pit. One package is good for 1 m2 and includes 20 l of organic compost.
Sun – facing south – an average of 7 hours of sunshine per day
Part shade – on the west or east – an average of 5 hours of sun per day
Shade – on the north – an average of 3 hours of sun per day
Growth height: between 20 and 50cm.
Order your package now and make an appointment to pick it up in our store in Rotterdam or have it delivered with a bicycle courier.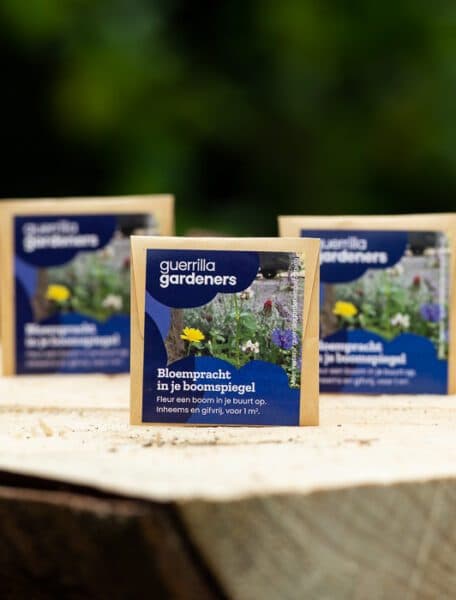 Native seeds are important for biodiversity in the Netherlands - and its recovery. These seed bags contain seeds from native...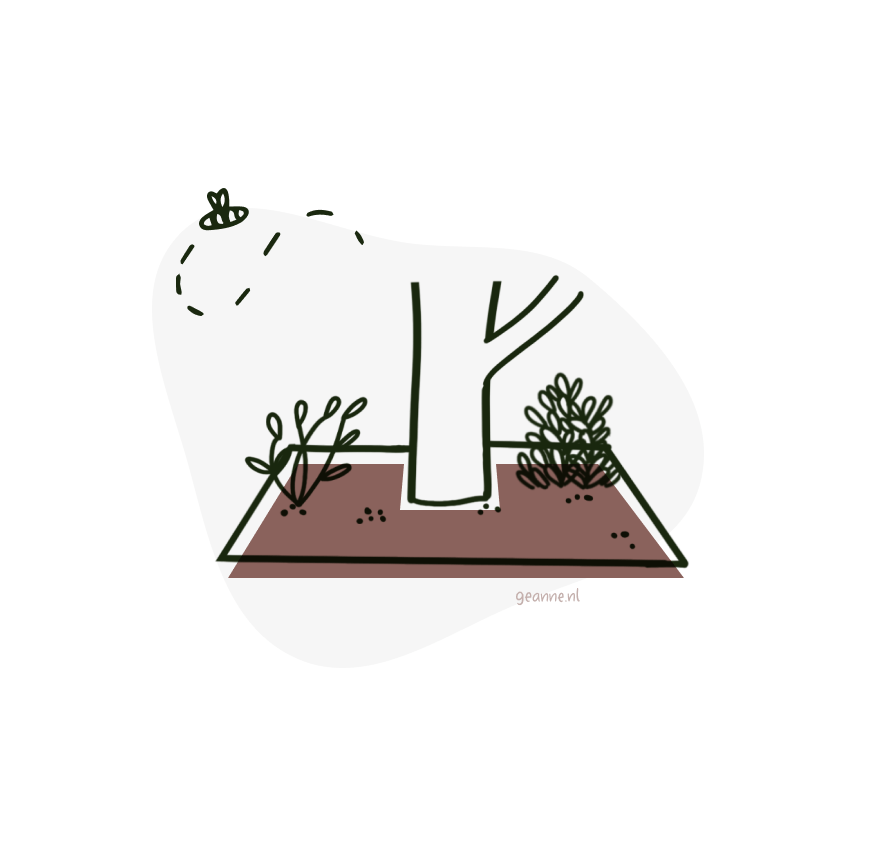 Adopt a tree pit in your neighborhood and brighten it up with this organic, hardy, plant and flower pack. Read...